The distribution contracts allow us to cooperate with world renowned companies!

In 2005 PRONET Prospect ERP signed a distribution agreement with the American VoİP Grandstream company. Grandstream is one of the main partners of PRONET and Grandstream products play an important role in the company's projects. Grandstream IP telephony devices have been installed by PRONET in Call Centers across the leading companies of Azerbaijan. High demand in Grandstream products has been met via PRONET distribution activities. At the moment, Grandstream products have been used in more than 60 major projects in the Communication Market of Azerbaijan that have earned the company more than 230 satisfied customers. Many government agencies, enterprises, holdings and companies use products of this particular brand.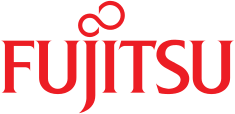 In 2003, PRONET Prospect ERP signed a partnership agreement with Germany's biggest computer equipment manufacturers Fujitsu-Siemens. Opening of the first specialized Laptops Sales Center CENTRON in Baku has followed. In 2007, PRONET Prospect ERP and Fujitsu-Siemens changed the partnership agreement to a distribution agreement. In late 2007, Fujitsu recognized PRON Prospect ERP as the Best Laptops Seller of the year. A Service Agreement was signed between Fujitsu and PRONET Prospect ERP in 2008. The same year, PRONET opened the first official Fujitsu Service Center in Baku that is in service till today.